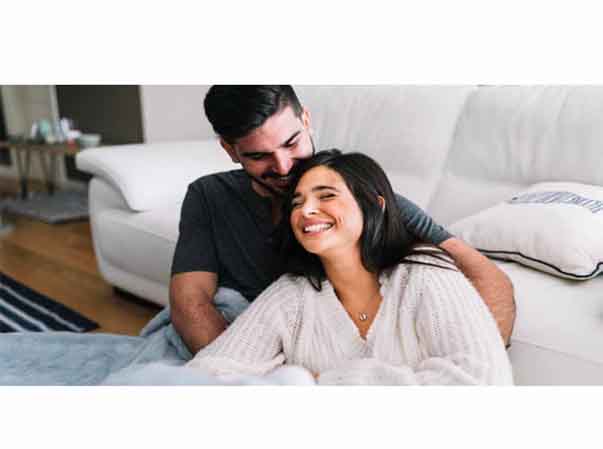 Image Source: – People photo created by freepik – www.freepik.com
If there is something that a human being should be most grateful to the almighty, it is the bond of husband and wife. Forged on the basis of trust, loyalty, and lifelong support, marital life can be extremely blissful.
Birthdays of your spouses are one of the most important days of your relationship. While your husband may do the hard work of lavishing you with the birthday gifts, it can be quite difficult to send him a nice thank you message which resonates with his sincerity and hard work for you.
And this is why we have come up with nice thank you messages for your husbands which you can send to them for their birthday gifts to you. We hope that you will find lots of appropriate messages in this post according to the situation. So without wasting any more time, let us get on to the messages. 
Tons of Thank you message to Husband for Birthday Gift
Even after so many years of marriage, I can still say that you are the man of my dreams!!! This wonderful birthday gift from you reflects the essence of our relationship, which is based on trust, effervescence and loyalty. Feeling blessed to have you in my life!!!
Ever since you have arrived into my life, my life has been a roller coaster ride, and for the better. My heart and mind feels so light, joyous and tranquil from everything that belongs to you! And this birthday present is no different at all. Feels amazing to be on the receiving end! Lots of love!!!
This luxurious birthday gift from you is reminiscent of our courtship period where you were trying to woo me at all costs. I feel the same desire and attraction even after these many years. You surely know how to keep your woman happy!! Admire this lovely gift!!!
God has blessed me with so many joyous moments in this life, courtesy to you my dear husband! You are the epitome of a gentleman who loves to lavish his gorgeous wife with opulent gifts. This birthday gift is really something out of the box from you and needless to say, I absolutely love it! I hope the cosmos elevates our mutual trust, respect and admiration for each other!!!
It truly feels like yesterday only was the starting of our courtship and we couldn't keep our hands off each other. Time has really flown by and yet the magnitude of our love, tenderness and endearment has only grown with time. Even after all these years, I still find it hard to convey my thanks to you for the birthday lavishments from you.
There is no denying that your charm, demeanor and your wooing has never diminished. You still are that handsome guy who knows how to take care of his lady love!!! This is an amazing birthday gift from you dear. And I still can't thank the stars for having you as my life partner!!!
Sincere Appreciative thank you message to Husband for surprise birthday Gift
Woww!!! I was seriously longing to buy ………………… for a long time, and you intuitively surprised me with it on this birthday. Must say that our thoughts and wishes are really synced up! You are the finest hubby that every woman desires!!! Glad to receive such a wonderful gift dear!
In all these years, I wouldn't have imagined you being so thoughtful in presenting such a charming and endearing birthday gift. This is creativity and contemplative at its very best. Admire your time and effort for adorning me with this beautiful birthday gift!!!
Your surprise gift for me is seriously breathtaking and rejuvenated me from the gloomy and turmoil day at the office. Surprises like these really makes you stand out from the typical husbands of today's generation. Also admire the choice of the gift!!
How to give a Funny hilarious thank you message to husband for his birthday gift
Since I was thinking that the occasion must have slipped out of your mind, therefore I was trying to suppress my excitement for the birthday gift from you! But luckily, you not only remembered it but made it up quite nicely for the late birthday gift last year with these lavishments. Great work hubby!!!
While you are the embodiment of a perfect husband, I certainly feel you need a helping hand for choosing the perfect gift for your dear wife!!! You may not believe but I sometimes feel like leaving a footprint on your face, apart from the heart of course. Haha!!! Kidding babe!! Great birthday gift!!!
Naughty flirtatious cum thank you message to your husband for his birthday gift in advance
You are such an adorable hubby!! This gift is stupendously amazing which surpassed my expectations seriously. Really thoughtful of you to pamper me with these wonderful gifts before the birthday! I can't admire enough these wonderful birthday gifts. Come home soon and see how I am going to reciprocate the favour with furious intensity!!!
I still remember the voracious intensity of our courtship when you were willing to go the extra mile to get into my pants. This advanced birthday gifts reminds me of the same passion. I still feel extremely wanted, loved and desired by an equally charming handsome man, who is the crush of so many girls!! Appreciate this lovely advanced birthday gift from you!
Hey darling!! This stunning advanced birthday gift from you has got my blood flowing. You clearly know how to push the right buttons of my sexuality. I just can't wait for you to get home so that I can do to you with all my might!! Waiting desperately!!
Thankful messages to your husband for his birthday gift when he is far away from you
No distance can shrink my eternal love for you darling! The almighty has bestowed its greatest blessings upon me by sending you in my life. This birthday gift has brought tears of love. I wish every woman on this planet get a life partner like you!! Come back soon sweetheart! Can't wait to see  you!!
I always feel that there is a blessing in hindsight! This birthday gift deems extra special from you since we are so far apart! My mind dwells on hugging you with all my might! I am counting every minute and second until you arrive at the home!
I commend you of the incredible effort for sending me this birthday gift from so far. While your absence on this occasion felt deep in my heart, this birthday gift really jolted up my mood for the better. Feeling happy now! You being here would have been the icing on the cake! Come back soon darling!!!
Let thousands of miles come between us, yet our hearts will always yearn for each other. Your birthday gift is not only adorable but also reflects our trust, care and support for each other. May we live for hundreds of years blissfully! Come back soon my darling!!!
There is not a day goes by that my heart yearns for your proximity! The sorrow of your distance is recuperated by this lovely birthday gift from my handsome husband! Know that my heart will be entangled with yours for perpetuity. May the almighty bless us forever!!!
Hilarious and sarcastic messages to your husband for his late birthday gift to you
Even if you sent late this birthday gift, I still feel grateful that you at least remembered this birthday, unlike last year. I was even about to make a purchase of this same gift but luckily didn't make it. Lol!! I appreciate the birthday gift even if it is a belated one!
Sometimes I wonder how the hell I got so lucky for grabbing such a handsome man. Then, later on, I realized that this charming guy often forgets the important dates of his wife like her date of birthday!!! Lol! But thanks for the belated birthday gift
I was about to remind you of the promised birthday gift but then suddenly your package arrived!! At Least it arrived much faster than the previous birthday gift last year. Next year, I will leave a message on the refrigerator door!! Nice birthday gift by the way!
Gratitude filled thank you message to Husband for surprise birthday gift
I can't express the rush of endorphins courtesy to this wonderful surprise gift from my handsome guy!!! You are the sole reason for my breath and I can't imagine my life without you! Feel really amazing to be your life partner. I pray to the almighty to bond us for eternity!
I admire a gazillion qualities about you but the ones that really do me are your thoughtfulness and caring attitude. Despite so many years of marriage, I can still sense the freshness of your love, the aura of your sparkling personality and vivaciousness that invigorates me. This birthday gift is the perfect reminiscent of our dating time! Glad to be your partner!
You have illuminated my life with the blazing optimism of yours. Your perception of life has not only changed my attitude but has immensely helped me in coping with the bad times. This surprise birthday gift is such an adorable gesture from you sweetheart! May the almighty keep us strong through the thick and thin.
There is not a day goes by that I express my gratitude for having you in my life. Gifts from you enliven the core of my heart and stir my blood. May the almighty bless us with a ton of joyous and effervescent moments. The finest kiss to you for this surprise birthday gift!!!
You are the sun and moon of my inner world. You are the one who radiates my life with his exuberance, optimism, and vitality. Such a lovely surprise birthday gift from you which I was seriously not expecting!! All I can say is, thank you from the bottom of my heart!!!
Thank you message to husband for the surprise birthday party
You really caught me off guard with the celebration until I realized it was for the birthday party. Felt a surge of joy, love, and pride with such a commendable birthday party for your dear wife. I wish all the wives get a husband like you! It just made my day! Many Many thanks, sweetheart!!!
Years have passed since I truly felt soaked with the adrenaline. This wild birthday celebration blew my mind and I feel someone invigorated me with the fountain of youth. The credit, of course, goes to my thoughtful husband who took such a painstaking effort to organize every bit of this. Love you sweetheart!!
There are times when I feel that I am really the luckiest wife in this Universe who possesses such a doting husband and father of my children. This surprise birthday party was really one of its kind and I can't thank you enough for doing this for me. I am grateful to the almighty for tying us in this beautiful relation of marriage. Love you to the moon and back!!!
What to keep in mind while preparing a thank you message to your husband for his birthday gift to you?
Even while jotting down a simple thank you message to your husband for the birthday gift, a lot needs to be kept in mind, especially the recent vibe between the two of you, the effort which he has put in for sending you the birthday gift and the gratefulness for having him in your life. We really believe that in today's scenario, one or even two-liner wishes feels like half-hearted wishes without sincerity.
Conclusion
I hope that you have enjoyed the messages in this post. I always try our level best to give you well-crafted messages for different scenarios. Needless to say, but I will keep on adding more and more messages later on. Feel free to give your feedback in the comment section.
Also, a kind requests to our readers to disable AdBlock and other similar extensions. Such ad blocking hampers our advertising revenue, which is the sole method for us to earn money.