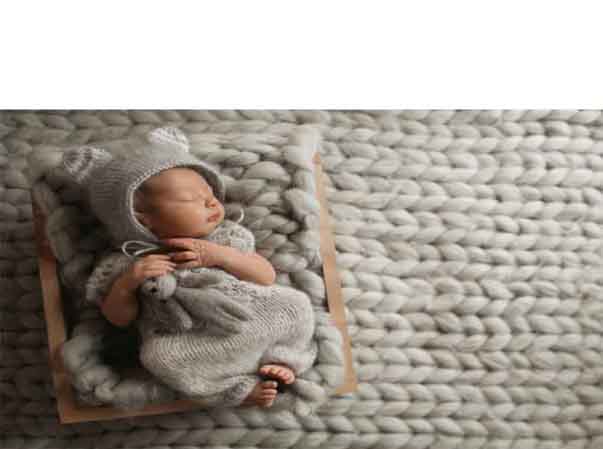 Image source: – Background photo created by freepic.diller – www.freepik.com
While the sacrifice and pain endured by the mother for childbirth can never ever be undervalued, some sort of credit also goes to the father for making things happen. Lol. If you are a new mother and want to give the sincerest thank you message to your husband for the baby, then this post is will help you.
We have prepared a plethora of thank you messages for your husband which you can give to him for the baby. Thank you messages to the husband have been prepared in reference to a baby boy, baby girl, twin baby boys, twin baby girls. So without wasting any more time, let us get onto them.
Thank you husband for giving me a baby boy
After all these years, the Almighty has finally fulfilled our prayers for the cute little baby boy. I thank you my dear husband for giving me this wonderful gift. Every wish of mine has now come true, courtesy of you!
My deepest yearning of a baby boy now has come true. The divine has blessed upon us this beautiful gift and I couldn't be happier. We were so longing to hear the squealing noise of this beautiful child. As grateful as I am to the almighty, some credit can also go to you. Lol!
Funny Hilarious Thank you husband for giving me a baby boy message
Hey dear! God has sent one of your replicas to us! Many congratulations! I hope that this little guy adopts some proactiveness from his mother! Lol! Just kidding! You certainly did your part well in bringing this child into the world! Congrats to both of us.
Thank you message to husband for giving me a baby Girl
Dear husband, you know how dearly I wanted to have a bubbly, cheerful daughter for us. Someone who could radiate the house with her happiness. Someone, who is the source of exuberance and vitality. You definitely deserve my heartfelt thank you. My heart is filled with so much excitement for the upcoming years.
Humorous message of Thank you husband for giving me a baby girl
My lovely husband. You now have not one, but two ladies to be fearful of in the house! We two of us are now there to keep you on the toes forever! Just kidding dear! I feel so blessed by the divine for giving us this beautiful baby girl. She has now completed our circle of family and you definitely deserve a little pat on your back for this reward. Lol!
Thank you message to husband for giving you the baby even when he was not by your side during the delivery
Dear Husband! Even though you weren't at my bedside during the birth of our baby, my heart felt a great proximity for you! While you were away during the birth, I absolutely appreciate your presence and support towards me throughout all the stages of pregnancy. Both me and our baby are now stable and healthy and I can't wait to reach home! Thanks for all the support sweetheart! 
Thanks to my husband for making me a mother again
Becoming a mother has been the most rewarding experience of my life. And needless to say, I have to thank the almighty and you ofcourse for making it happen. It feels now that our life is going to surrounded by immense happiness, joy and prosperity.
Lots of Thank you note to husband for support during pregnancy
My handsome husband! I know how hard it must have been for you to bear my mood swings during the pregnancy. Thanks for backing off from nights when you desperately needed the action! Every bit of comfort I had during the pregnancy, be it the preparation of meals, getting our children ready for school or cleaning the household, I owe it to you! You are the best husband and father!
My body underwent a serious change during the pregnancy, but you always made me feel beautiful. No matter how much of a mess I was, you never reminded me of my shortcomings; you took it upon yourself to do the dirty work without making a big deal. I don't know what more a husband can do for his wife than what you did for me! I thank the Almighty that my pregnancy has gone smoothly! A lot of credit goes to you too!
How to write a thank you letter to Husband for giving me a son and daughter
Dear Husband

Many congratulations to you also for the exciting addition of this lovely baby boy and girl in our family. I am sure you have been awaiting this moment for a long time. When I think of life, I always wanted to see my and your reflection in the form of kids. And hopefully, we now have two adorable angels in the form of a boy and girl who will grow up to be really successful individuals.


While I may have given birth to them, it would be very selfish to undermine your credit in bringing them to this planet. Lol! But apart from that, you have showered and pampered me with so much love and support that really made the whole journey easy for me. You deserve all my teddy bear hugs and kisses for all you have done for me. I can't wait to see our lives unfolding now with our son and daughter now. Love you dear!!
Heartfelt message to husband after undergoing a complex labor
While God certainly had its way for helping me in this complex labor, your support and motivation helped me too. I feel so lucky that now both me and the cutie pie are safe after the intensive labor. You have been a wonderful husband throughout the journey and I feel really great to have you by my side.
Thank you message, letter to husband after the birth of twin boys
I cannot believe how lucky I feel to have been gifted with two adorable cutie munchy baby boys. They look so pure and fresh upon arriving from the other dimension of our existence. These two will always be the best gift from you to me! You showered me with unbelievable love and support during the hard times! I am sure these two guys will make us proud in the coming years! Glad to have you by my side dear!
Funny, hilarious gratitude cum massage, letter to husband for the birth of twin boys
Dear husband. I would now have to take care of three boys, including you! Haha!! It is really a blessing of the cosmos to have gifted us to lovely beautiful twin boys and I can't wait for our lives to unfold in the coming years. All this has been possible because of you! Lol! Can't wait to come back to the home along with the two cuties.
Gratitude Letter to husband after giving birth to twin girls
They always say that a girl child is more inclined towards her father. God has bestowed upon us not one, but two of them! Let's hope that these two baby girls bring along fortunes of luck and prosperity. May they surpass our expectations. I am sure you will relish this new responsibility. I wish them to incorporate the demeanor of her mother and to replicate the success of their father. But more importantly, I thank my Husband for this wonderful gift to me!
Humorous and gratitude cum message to Husband after the birth of twin baby girls
Dear Husband! You will now be required to pamper and bear the tantrums of three women in the house. Haha!! Such a fine gift from the Almighty to make our lives more exciting and vibrant. I can't wait to see ourselves in the coming years where we will make our house so joyous to live.
What to keep in mind in order to prepare a message?
Traditionally, husbands are more responsible for managing the financial aspect of a household. So while preparing the message, not only you can thank your husband for his support during the pregnancy and birth but also for his valuable contribution in running the household.
Conclusion
We hope that you have enjoyed the messages on this post. We will keep on adding more and more messages in the near future. You can also let us know feedback and favorite messages from your end and we will try our best to include it in our post. Until the next time, goodbye!