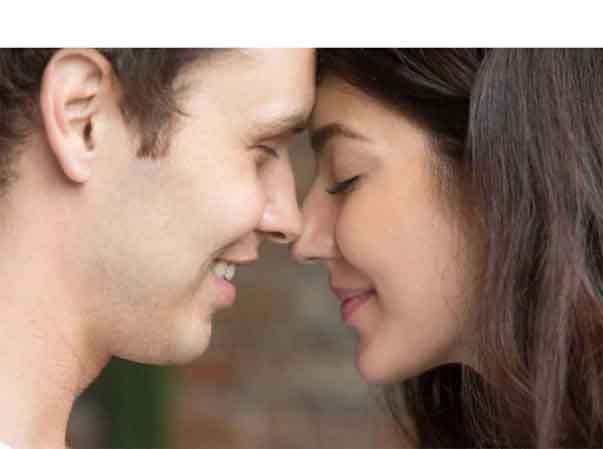 Image Source: – People photo created by yanalya – www.freepik.com
While there are many gifts which the husbands can present to their wives, there is something about a flower gift that conveys sincerity, warmth, and gratefulness to you.
Upon receiving such a gracious flower gift, needless to say, but it is quite dutiful of you to give a sweet thank you to your husband for the flower gift. 
And this is why we have created this post. Here you will find plenty of creative, heartwarming thank you messages to your husband for the flower gift on various occasions like Birthdays, anniversaries, career promotion, illness, depression etc.
No single message can justify the essence of the flower gift for every occasion and this is why we have presented a lot of circumstances in this post. So without wasting any more time, let us get onto the messages for which you have arrived here.
General Thank you message to husband for the flowers
Where there is a will, there is always a way! And you have time and again brought me up from the dark phases of my life. This flower gift is a pure reflection of your love, commitment and tranquility, which I have never felt before you came into my life. Know that gifts like these mean a lot to me!
Gratitude cum thank you wishes to Husband for receiving the flower gift when you are sad and depressed
I cannot convey my gratitude to you for this wonderful, expressive and contemplative flower gift for me. Gifts like these from you are like a breath of fresh air which catapults me from the low phases of my life. Thank you so much, sweetheart! Really feeling a lot better now after receiving this beautiful flower gift!
There are only a handful of people who can bring a wide grin on my face no matter what the circumstances are. While life is certainly not a fairy tale, the gifts from our beloved can make us feel better about the situation. Your exquisite and contemplated beautiful set of flowers has certainly got my blood rushing. You are one gem of a life-partner and I am certainly lucky to have you in my life.
Messages to husband for his Flower gift when you are ill
Someone rightly said that it is not what you eat that kills you, but what eats you that kills you! Being under so much stress has deteriorated my health. But luckily I have you who always know how to bring the core of my being to fully alive with these wonderful flower gifts. Gifts like these transpire any woman to a full-fledged health.
I have always been a firm believer of being surrounded by the right people. Nothing could have been better than these beautiful sets of fresh, vibrant flowers at this moment. It feels like our hearts are synced up as I was desperately yearning for you. I absolutely appreciate your effort to find these beautiful flowers for me despite your hectic work schedule today! God bless us!

Sweet message to husband for Flower gift for career promotion
Whatever the occasion may be, there is no better joy in celebrating it without you! The aroma and freshness of these well-chosen flower gifts is a reflection of your happiness in my success. I feel absolutely ecstatic for receiving such a gracious gift from you dear! It's only a blessing of the divine that I have a supporting life partner like you!
This stepping stone couldn't have been possible without your support. While I certainly appreciate these flowers, I feel a strong urge to reciprocate you for being such an astounding husband. You are the ray of sunshine in my life. Your presence radiates me with your vitality, exuberance joy, just like these flowers. Thank you for everything!
How to say thank you message to husband for the flower gift on your birthday
Every gift of you speaks volume about your unconditional love to me. This birthday flower gift from you has elevated my mood beyond expectations. Not only it is wonderful but also resonates with me and you. Can't wait to reciprocate this romantic gesture for you dear! Lots of love to you!
Perfect message to your husband for the flower gift as his way to make up for the debate and fight
Dear husband! Thank you for this well-suited flower gift for me. Know that the intent of mine has always been for the betterment of you. No matter how much we fight, I will always love you! Sometimes the words do not justify our intent for each other. With this wonderful flower gift, let us vow to get over it and to improve our communications for the future.
Sweet reply to husband for his wonderful surprise flower gift when you land a new job
Yayy!!! Thanks for the lovely fresh flowers sweet hubby! You know how much this job meant to me. I was so desperately wanted to get here and now I have! Also would like to state that your support has been immensely exhaustive and beyond my wildest expectations. Kudos to us for this new job! Hopefully now things will become far better!
Reply for Receiving wonderful flowers from your husband for the pregnancy news
Dear husband! What a stunning set of aromatic fresh flowers! I am so excited to welcome our little bundle of joy after a few months from now! I can't restrain the excitement of having the baby and you in my life. These flowers made my day seriously!
Cherishing your husband with a simple gratitude message for flowers on your birthday
No matter how many gifts I receive, this birthday flower gift from you made my day. These luster, vibrant and fresh flowers reflect our relationship based on selfless love, loyalty and commitment. May the almighty keep our bond like this for eternity. Lots of love to you my sweetheart!
Our hairs may have turned grey but the passion and aliveness is soaring towards the sky over the years. This gorgeous bouquet of flowers is so evocative of our fervent and vehement feelings, especially when we started dating. This gift really brings me nostalgia of those times. Thank you from the bottom of my heart for this gift!
Make your husband happy with a simple thank you message for flower gift on your anniversary
It has been ages ever since we got married, but your chivalry has only become more and more apparent with the passage of time. These beautiful flowers will always be the remembrance of our intense and passionate love for each other. May the rest of our lives also unfold like the petals of these effervescent flowers.
Appreciation cum thank you messages to Husband for receiving the flower gift on the birth of baby girl
Wow!! What a great set of flowers my lovely! They are beautiful and fresh just like our cutie angel which has arrived so fresh and pure from another dimension of existence. The almighty couldn't have bestowed us with any other lovely gift than her. Grateful for you for making me feel special throughout the pregnancy! Lots of love!
Funny cum thank you message to your life partner for the flower gift on the birth of baby boy
After many many years, our beautiful baby son will rewind this nostalgic memory of ours. This beautiful flower is the same one with which you proposed to me! And I will forever keep this flower to remind me of this grateful day when the Almighty blessed us with a baby boy! Love you my husband! You did a great job. Lol!
Humorous and gratitude message to hubby for the flower gift on birth of twin baby boys
Wow!! Such a lovely flower bouquet on a special day. Vibrant and effervescent, just like our two beautiful twin boys! Looking at the kids, I must admit that you really did your job well. Lol! But your flowers and lovely note really brought a wide grin on my face! Thanks for all the love my handsome hubby!
Heartfelt thank you message to your husband for flower gift on birth of twin baby girls
Well, my dear husband, our girls have arrived in this beautiful world. And seeing your beautiful set of flowers only makes this moment special. These beautiful sets are so finely made, and have an aura of innocence around them just like our precious twin daughters which the divine crafted in the most finest vibration. Thank you for these wonderful flowers. I cannot wait to bring these adorable sweeties to our magnificent home.
Heartfelt message to husband of thank you for sending you flowers from far away
No matter how far you are from me, you always find ways to jolt me with happiness, excitement and tranquility. Such a coincidence that our beautiful flowers arrived at the exact moment while I was yearning for your touch! They are extremely vivacious and snapped me out of boredom. Thanks for these lovely sets of flowers! Come back soon!!!
Naughty cum thank you wishes to Husband for his flower gift on Valentine Day
Despite all these years, I can still say that your charm and charisma never fails to get me wet! These flower bouquets are so arousing and reminiscent of our dating period when all you wanted was to get into my pants. Feels really great to keep this tension alive even after so many years of marriage and I can only thank the almighty for sending you in my life! Waiting desperately tonight to rock your world!
Grateful cum duty-bound message to Hubby for his flower gift on any occasion
Hey hubby!! This out of the box flower gift on this ………(name of the occasion)……………is thoughtful of you. These majestic, multicoloured and pristine set of flowers are breathtakingly refreshing and reminiscent of our courtship period when we couldn't keep our hands off each other. It gives so much content to my heart, that I have got such a loving husband who supports me in all my endeavors! Love you a lot!
What to keep in mind while preparing such messages?
We feel so many sites that lay down generic thank you messages for your husband. Words were, are and will always hold their efficacy throughout the ages. Plain and bland words in one or two line sentences simply let your partner know that you don't bother too much in appreciating his flower gift for you. Therefore, we absolutely believe in elaborating the message to more than a couple of lines and make the recipient (your husband in this case) feel appreciative of his gift to you.


Secondly, flower gifts from your husband can be received on numerous occasions. So your message to him should not only include the gratitude for the flowers but also the essence of the occasion for which he sent that gift to you in the first place.


For e.g., if you are messaging him for the flower gift on your birthday, then you can include a few adjectives of flower followed by a contemplative wish for the two of you that should come to fruition into the future. The adjectives of the flower such as effervescent, charm, beauty, aromatic and etc. can also be compared to his personality which will make him realize the magnitude of gratitude that you felt for his flower gift.
Closing thought
We hope that you have enjoyed the messages here in this post under various scenarios. Words, written with wisdom, care and love can dissolve all the resentment between two people and blossom the relationship. We will keep on adding more and more messages for this post from time to time. 
Also, a kind requests to our readers to disable the ad blocker and similar extensions. Curating such messages takes time and effort from us and ads on this website allow us to compensate for our work. We totally believe in non-intrusive ads that do not hamper the experience of our readers.


Happy messaging to your sweetheart husband and until the next time, goodbye and good luck!