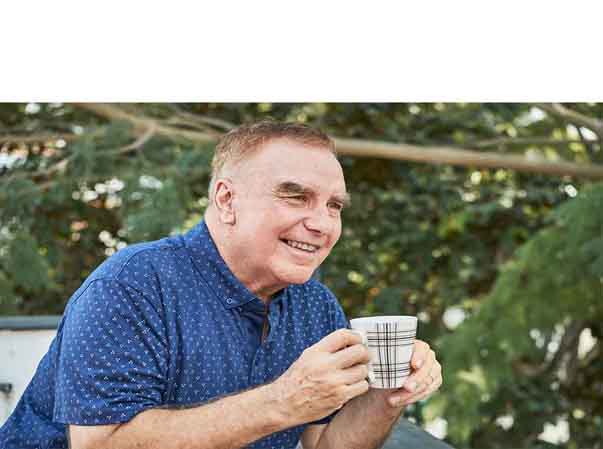 Image Source: – Coffee photo created by pressfoto – www.freepik.com
A man works all his life in order to accumulate savings for his old age. After giving every ounce of his energy and strength to the organization, all that he craves on his retirement is the love, acknowledgment, and appreciation from his friends and family for the hard work over the years.
If you have a friend and coworker who is retiring, then you should certainly give them a nice heart-warming message of retirement. But coming with such a nice message is not easy and takes a lot of time!
And this is why we have created this post. Here you will find all sorts of retirement wishes and messages for your friends and co-workers. Retirement messages of funny, sarcastic and religious, sentiments for your best friends, Christian friends and co-workers are all covered in this post.
Retirement wishes for friend
You have been a great asset not only to your organization but also to your friends and family. Your work ethic and hard work were really contagious. I feel happy that you are retiring now since you can now enjoy a lot more free time, which you absolutely deserve my dear! Have a great retirement phase!
There is nothing that you haven't accomplished in all these years! Your mere presence was captivating and propelled the entire team to achieve stupendous success in your time. Getting to work with big brands and names will always be the highlight of your career. You may be retiring from the professional working hours but do not let your charm, charisma, and effervescence diminish! Have a great retirement life!
Emotional and Happy retirement wishes for your best friend
Hey buddy! Your retirement news has brought tears to my eyes! It only feels like yesterday when you were so excited about getting your first offer letter. Time really flies by Isn't it! Well, now a new chapter in your life is beginning and I promise you that it is far better than what people think of it! You will enjoy tons of time with your family and most importantly with me now. Haha! Let's enjoy this retirement phase with full vigor and effervescence.
Inspirational retirement wishes for your dear friend
Hey buddy! While your professional endeavors may have come to an end, remember that life is so much more than those work hours! A new phase of your life is about to begin now which is extremely fruitful. Retire from work but not from the joy, exuberance, and effervescence of life. I pray to the Almighty for all the blessings upon you and your family! Happy retirement life!
Don't for one second think that the challenges of life are over! You are now going to embark on newer and more fulfilling challenges. That's what every chapter of life is all about dear! You are not retiring, but simply moving onto the next chapter of your life which should bring you immense happiness, gratitude, and love. Happy retirement!
Be it your professional or personal endeavors of life, there will be ebbs and flow, troughs and crest in every stage, without which our life loses its value. Remember that there is no end to life until the day when your breath will stop to exist. The working life was fun, no doubt! But let's elevate the fun and excitement in retirement and make it the golden phase of our life. Cheers! 
Pay sentimental and emotional wishes of retirement to your male friend and co-worker (From female to male)
Hey …(name of the friend and co-worker)….. It has been a real pleasure to work alongside you all these years. We achieved some great milestones and witnessed the highs and lows of each other's professional and personal lives. You were a ray of sunshine who brought smiles on everyone's face no matter what the circumstances were. Now you will be free from all the strenuous politics of the work culture, the constant micromanaging of the upper management and the laborious work hours! But don't let the fun and excitement stop on this retirement. Life has so much to offer you. May you enjoy every bit of it! Happy Retirement!
Examples of Funny retirement wishes to your friend and co-worker
Hey ……(name of the friend and co-worker)……… You finally reached the end of the horizon of your office hours isn't it! All throughout your tenure, you took so much out of us with your vivaciousness and constant nagging. We are relieved that we don't have to be tortured anymore now! But we will always remember you for your optimism, those bizarre pep talks at the end of office hours, and your leg-pulling. I bet there will be no one like you. May you have the best of times after your retirement.
How to write down a heartfelt retirement wish for your male teacher friend (male to male)
Dear ……(name of your teacher friend)……. You have given every ounce of your strength, knowledge and wisdom for these 40 years and I can only think of those lucky students who came in contact with you. Your knowledge, charm, altruism, and work for the social causes has enlightened so many young minds. I wish you could have kept going but unfortunately, all the good runs come to an end. However, do know that you are not taking retirement from life but from the working hours only. I can bet that the Almighty will now unravel loads of joy, tranquility and happiness for your family. Enjoy the retirement mate!
Acknowledging the hard work and sincere effort of your female teacher friend through the retirement message (male to female)
Dear ………(Name of the teaching friend)….It astounds me how much humanitarianism, awareness and enlightenment you have bestowed upon your students in all these teaching years. Not only you are a great teacher, but you are also an excellent homemaker, wonderful wife to an equally wonderful man with beautiful kids. Every student of your school will miss you! Your void will not be easily filled for sure. But time has really now come to enjoy these retirement years with peace, surrounded by family love! Have a happy retirement phase ………(name of your female teacher friend)………..
Hey ………(Name of the teaching friend)…..You have always been a strong advocate of education and a brilliant mind. And I am so proud to say that you have accomplished that with so many students of yours. The fruits of your labor are now making stunning progress in different industries and they can only thank for your professional endeavor. You achieved so much more than anyone expected of you dear! Now it is time to set yourself free from your responsibilities and enjoy life to the fullest. Cheers for retirement!
Retirement wishes and messages for your dear Christian friend
All these years, you have been the faithful servant of the Almighty Jesus. You prayed, gave gratitude and devoted every ounce of your sincerity, hard work to the places where you worked. I am sure that you will be greeted with lots of love, affection, and reward in heaven but your departure date is still very far away! Time has now come for you to enjoy the heavenly retirement phase of your life. All the good luck!
There is no greater content in life than to serve Christ! It is only because of the mighty and benevolent Christ who has propelled you to so much success, wealth and health. Now it is your turn to give something back to society! Enjoy the retirement mate! Christ loves you!
While you certainly have retired, the Lord has some more altruistic plans for which you are the perfect candidate. I urge you to infuse the same exuberance, joy and happiness of yours into the young minds of our society so that our planet becomes more empathetic and generous to each other. You may take rest from your professional duties now but remember that far bigger and enjoyable responsible opportunities are awaiting you! Enjoy the retirement!
How to write an early retirement wishes and messages for coworkers and friends
A person can take early retirement due to a number of reasons. They may want to start their own business, or are suffering from a medical condition which is causing them discomfort in their working hours. Therefore, writing the early retirement wishes and messages for your friend really depends on the circumstances which has caused them to take that decision. In this section, we will cover various scenarios for which you can send the early retirement wishes.
You may not believe but I am actually elevated to see you retiring early in order to establish your empire which you always wanted to do for years. It's so good to see that you are ultimately going after your vision and be in the 3% of world's population. All my wishes, prayers and blessings for your startup dear! Cheers for the early retirement!
With your hard work, smart planning and an ingenious idea, you have been able to amass exceptional fortune! And that allows you to take on the early retirement, which I believe most people would wish for their lives. I wish someday later on even I will be able to take an early retirement like you. Congratulations mate! You did very well!
It is so disheartening to see that you are forced to take on early retirement due to your injury. However, when one door closes, the Almighty opens up other avenues of great opportunities. Don't lose hope dear! Life has plenty to offer you. And do remember that when the going gets tough, the tough gets going! All the best of luck!
Hey mate! This was long overdue! There is nothing that you haven't achieved in your professional endeavors. It is time now to enjoy the sweet life of peacefulness, relaxation and fun time with your friends and family. Happy retirement phase!
You have been a force to reckon with in our industry! Your findings and magnitude of our impact have surpassed beyond the wildest expectations. You are leaving big shoes to fill! All the joy, prosperity and health in your retirement! May you do everything that still remains unfulfilled! Cheers!
Now you are free from office politics and laborious work hours. Of course, we will miss a person who taught us so many things in life! I am so glad that you are retiring from work on very good terms. From now on, enjoy the beaches, go for adventurous outings and eat your heart- out mate. Happy Retirement!
Lucky are the people who get to follow their dreams! The Almighty has showered so much love and affection throughout your life! Now is the time to reap the sweet benefits of your retirement! I am sure your retirement phase will be one hell of its kind! Enjoy it!
Religious Christian wishes of retirement for your male friend (male to male)
You have bestowed all your sincere intent, blood, sweat and tears into your professional endeavors. You have been a faithful servant of your organization and the Almighty will be very happy with you upon meeting you in the heavens. The time is now to retire from the stress of life and enjoy the blessings of the divine! Happy Retirement …….(name of your male friend)…..
Jesus will be proud of you the way you conducted yourselves all these years! You lived a life just like his disciple. He has already bestowed you with his love and affection and retirement is just a new chapter in your life where you can expect no less joy, fun, and exuberance than your working years. God bless you …..(name of your male friend)…..Enjoy your retirement!
I pray to the Savior of this world i.e. Jesus, of course, to instill your retirement life with immense happiness, ecstasy, joy, and freedom. Now you will have plenty of time to enjoy instill all of your great values to your grandchildren. May the christ prolong your good health for many more decades. Cheers!
Special wishes of retirement for a co-worker and good friend from a retired individual
Welcome to the retired club mate! I hope you had a good run with your working years! Even if not, then now you are now going to have an amazing time with us! Contrary to the popular belief, being retired is not bad at all mate! In fact, we are having the time of our life with friends and family and wish the same for you! Enjoy the retirement!
They say that a man has acquired plenty of wisdom by the time he reaches the retirement of his life. And that only means that there are infinite joy and abundance after retirement. We are going to have so much fun mate that you haven't thought of it! I assure you that it will be reminiscent and nostalgic for our younger days for sure. Welcome to the retirement club mate!
You may have reached the horizon of your working days but no one is forcing you to shut off all the liveliness, excitement and exuberance of life! There is plenty of time for our departure to the Almighty and till then, we are going to have an amazing moment. We achieved all, did all our duties for the family. The time has now come to make the most of every minute and second! Welcome to the retirement club buddy!
Sample Farewell Retirement speech for your male friend and co-worker (male to male)
Dear ………(name of your male friend and co-worker)……..
It really amazes me how time has really flown by all these years. Feels yesterday only that I was joined by a young, dynamic and dashing individual who promised great talent! And boy oh boy, I was right? Over the years, we went onto achieve some great results! But not only that, our team shared great camaraderie also. Apart from your professional expertise, the things that really stood out in all these years is your benevolence, dedication and razor-sharp focus fulfilled all the all our desires.
We remember the times of our life where we needed someone to stand by us. It was you! And we will forever be grateful for having confidence in our skills and abilities. You deserve a grand farewell and our retirement speech for you is only a small part of it.
Your friends, family, children are all proud of you and rightly so! You have been a great father, great family man and an excellent team player who has gone out of his way to help others many times.
We envisage a retirement phase of you where you will be heading to your favorite destinations around the world, enjoying the exotic beaches, and doing your favorite activity of mineral collection. It was an honor for us to have worked with you. Your shoes will not be filled easily! All the good luck with your retirement Dear! May God bless you!
Thoughtful and courteous farewell speech of retirement for your female friend and coworker (Male to Female)
Hey ………(name of your female friend and co-worker). It would be an understatement to say our professional achievements wouldn't have reached a staggering success without your hard work and input. You have been an eminent member of our research and development team and we couldn't have asked for anyone better than you.
While your command over the field was terrific, the secret recipe of our success was mainly your jovial personality and cheerful outlook towards the various challenges of life. Needless to say but your aura was contagious and we relished every moment working with you. Your razor-sharp focus and persistence  in the work was like carbon to the steel. However, the same tendency also transpired into your personal life where you juggernaut everything so efficiently.
While we may get someone more expertise in your field, however, your impact was more than the knowledge. The resonance of our personalities was evident in the success of collaboration and I am glad that I found someone like you who spurged my creativity and other skill sets. You have devoted every ounce of your effort to this organization and I can only say that you deserve a thought-out, contemplative retirement party. This speech of mine is just a small gesture for the upcoming retirement party but this is where I wanted to really thank you from the bottom of my heart!
While you step onto the next chapter of life, do note that life is far from over for you! In fact, the fun and excitement may start at another level, the likes of which you may have never seen in your life before. Cheers to your retirement phase! God Bless you dear!
Words and sentiments that you can include in preparing such type of retirement wishes and messages?
Words to write down a really thought-out retirement message for your friends can include the likes of sweat, blood, tears, hard work, work ethic, heart, soul, mind, effort, joy, effervescence, happiness, altruism, competence, savvy, prowess, proficiency, judgment and so on.
The sentiment that you want to display through these messages is that the retirement phase is not going to be boring, dull and sad. Instead, it should be looked upon as a new chapter of life, which allows for plenty of time to pursue other things solely for love and passion. You can also include some instances of their working tenure which became the hallmark of their career.
Final thoughts!
We hope that you have enjoyed the various sentiments of retirement which we have covered for your friends and co-workers. Taking a retirement is an emotional affair for any human being. After all, they have given sweat, blood and insane no. of hours for their work. A retirement wish to them is a very kind gesture from your part!
We will add more messages from time to time in this post. Feel free to leave your feedback in the comment section. Until next time, goodbye and take care!