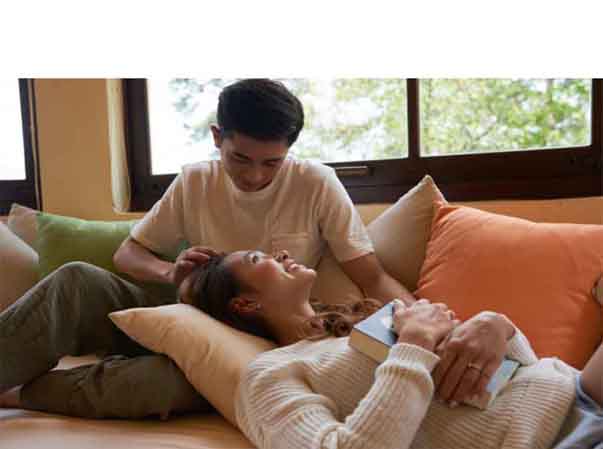 Image Source: – Book photo created by pressfoto – www.freepik.com
It is rightly said that the relationship between a husband and wife is a blessing from the divine. Your wife is likely the sole woman of Earth after your mother who will love and support you unconditionally in every endeavor of your life!
She is the one who takes care of your well-being; the one who is willing to fight for you in any situation even when the odds are against you; the one who can fulfill your dreams of having a beautiful child who will take care of you.
Needless to say but your wife truly deserves your special attention from time to time, and when the anniversary comes, a message written from your heart will not only make her blush but will also make her feel grateful for having you.
This post contains all sorts of wedding anniversary wishes to your wife. Plus, we feel that many situations, moods coincide with your anniversary timings and therefore, we have crafted the various anniversary messages and wishes for your wife accordingly.
So without wasting any more time, let us get onto the messages!
Wishes to wife for anniversary
Dear Wife! It is no secret that my life revolves around you. All my hard work, persistence and dedication does not hold any value without you in my life! I am so blessed to have a woman like you who has so many altruistic values, selfless love, and tender heart! Happy anniversary to you. May our bond last for eternity!!!
The days spent with you were truly effervescent! The days that will unfold with you will be extra special! Nothing makes my heart more alive than your presence sweetheart! And when God designs other women, he serves you as a template! I feel like the luckiest guy in the world to have you as my life-partner and partner in crime. May this anniversary forges our bond for infinity!
Heartfelt wishes for Marriage Anniversary to Wife when you are far away from her
While I might be far off from you, no that my heart is dwelled onto you. Know that my mind has thoughts of you. We may not be in our proximity at the moment but my heart feels the presence of you! Many wishes for our anniversary darling! You are my lifeline! Will be returning back within a few days sweetheart!
Nothing feels more downhearted to a husband than to be away from his wife, especially on the occasion of anniversary! I may be far away, but my mind is dwelled onto you! My heart feels entangled with yours and I prefer it remains the same for the rest of our lives. On this occasion, I pray to the almighty for our healthy life and good fortune. Happy Anniversary!
Anniversary cum Gratitude wishes to Wife when she is far away from you
Dear wife! While you may be seas, oceans and thousands of miles from us, know that my prayers and wishes will always reach you! You are the epitome of a beautiful, loyal and supporting wife and you deserve the very best from me! May this anniversary glue our relation with more trust and love forever! I love you a lot!
For every distance that you go far from me, my heart gets pinched even more! But I know that my gorgeous wife is going to reciprocate me ferociously for this anniversary occasion upon her return! As far as I am concerned, today I will celebrate this occasion by preparing your favorite dish! Lots of love to you on this anniversary darling!
Anniversary cum Sorry wishes to wife for making up for the argument/ fight
Disagreements and arguments are one side of a coin for every relation, and it usually happens a lot more between the husband and wife. But a mature couple find ways to dilute the anger and resentment and the occasion of anniversary is absolutely a great way to not only with each other but also to sorry for their fault. This section is all about anniversary wishes from the husband to his wife in this particular scenario!
SweetHeart! Every ounce of my heart beats for you! My love and care for you has only elevated with the passage of time! While my words may have hurt you, know that the heart always yearns for you! This anniversary is the perfect occasion for me to dilute our anger and conflicts!
Our relation has seen the ebbs and flows of life. Our love has witnessed the crest and trough for each other! No matter how much conflict and disagreements we tackle, our heart will always yearn for each other! I wish you the sincerest blessings of mine on this anniversary! May the Almighty bestow us with joy and happiness for eternity!
My words and actions may appear harsh sometimes but my concern and intent has always revolved around your happiness. I want to shower abundant love and care onto you. Accept my sincere apologies for the unintentional wordings. And let this occasion of anniversary brings a wide grin on your face sweety! My love for you will only grow with time!
Persuasive wishes to your wife on the occasion of Anniversary
Sometimes it takes a special occasion to persuade your life partner in order to adopt some bigger change in your life. If you are looking to persuade your wife for anything, nothing could be better than the occasion of an Anniversary! Putting the right words in the message can melt your wife's heart, and this is why we have crafted messages for such a scenario!
Hey gorgeous! The occasion couldn't have been better to shower my love, kisses, admiration and hugs to you! Despite all these years of togetherness, I still cannot thank the stars for having you in my life! Your arrival has radiated joy, happiness, exuberance in my life and has turned completely inside out. Lots of love to you on this anniversary. Just do me a small favor? Can we please contemplate buying the new house???
Reply to Wife for anniversary wishes
Hey dear! So lovely was your message. I could feel your love emanating from it so clearly! Ever since our marriage, you have taken immense pride in being a fantastic wife and great mother to our kids. What I really asked from the almighty, I absolutely have it and am so appreciative of God! Many anniversaries wishes to you too! May our relationship continue till perpetuity!
My Dear Gorgeous Wife! Your messages have always been so full of love! But this special message of the anniversary really touched my heart! You showered so much love through the words that I really cannot reciprocate them with my words alone! You are a source of joy for me and my life would be meaningless without spending joyous moments with you! My love and blessings to you too on this anniversary!
My sweetheart! Despite all these years of marriage, our love and sexual vibe has only gone through the roof! I really commend you for it as you leave no stone unturned to make me feel special at every moment of life! Lots of anniversary wishes to you too! On this occasion, I pray to the Almighty to prolong our adventurous, love-filled relationship for eternity!
Wishes to wife on anniversary if she is ill
Generic wishes to your wife of anniversary feel bland and unpleasant especially when she is not well. While, most of the hubbies will send a one or two-liner wishes to their ill wife, a unique anniversary wish on such scenario will give her immense joy. Here in this section, we will jot down wishes for your wife for such circumstances
Hey lovely! Today is the joyous occasion of our anniversary. While my mind was thinking of outing, my heart wanted to feel content in knowing that my beautiful wife is recovering well. You have been the embodiment of a perfect wife. Smart, beautiful, loyal and fully committed to my endeavors. I couldn't have asked anything more from you! Lots of hugs, kisses and gratitude to you on this anniversary!
If there is something that I admire deeply about my wife is her ability to catapult herself from the low phases of her life. On this anniversary, I send you immense love, gratitude and prayers from my heart that will help you recuperate faster. You are one hell of a woman and I don't love you! But Adore you, sweetheart! Get Well Soon! Lots of love!
Inspiring motivational anniversary wishes to Wife
It astonishes me how we have surpassed such great challenges and difficulties over the years! You have seen the very best and worst of me and today, I can't admire enough of you to stand by me like a rock pillar! I admire your tenacity to sail through the difficult scenarios of life, which makes me fall for you every now and then. Hoping the Almighty that you stay the same for the rest of our lives. Happy Anniversary my love!
Give your wife a nice Funny Anniversary wishes
Over the years, there has been an insane amount of increment in your appetite, for shopping! I wish the same could have been for other late-night activities also! This anniversary I will pray to the divine to overhaul your desires. Sending you aphrodisiacs on this anniversary. Lots of love darling!!
Dear wife! The fulfillment of your desires has certainly greyed my hair. Your insane amount of blabber has caused my eardrums to shrink! Jokes apart! While your personality definitely demands a lot from me, it certainly has brought the best out of me. I feel more alive with you and I absolutely couldn't have gotten a crazier, adventurous and partner in crime. Lots of teddy bear hugs kiss to you on this anniversary!
Humorous and Sarcastic wishes to wife on Anniversary
It only feels like yesterday itself that we got married. I can't believe how time flies! You have been a demanding wife (in a good way though!) and not every man could handle a woman like you. But again, you are gorgeous, smart, funny and intelligent too! So yes, the divine gave you a worthy husband! Happy Anniversary to you my lovely!
Hey sweety! It is great to see your message considering that you always tend to forget the important events about our life! I hope this sweet anniversary message is not to persuade me into another shopping spree!! Lol! If that is needed, so be it! Lots of anniversary wishes sweety!
Dear wife! It has been ………..years since I have been bearing your sweet tantrums! I couldn't believe how time flew by! While you have been quite demanding, at least I can credit you for making me strong, mentally! Sarcasm apart! There is no day in my life that I do not look forward to having you beside me! All my anniversary wishes to you sweetheart! I love you a lot!
Belated wedding anniversary wishes for your wife
There are certain occasions related to your wife, where you dare to forget wishing your wife the message. Anniversary is certainly one of them! But what if you somehow forgot to wish your wife on such occasion? This is why we have prepared a lot of belated anniversary wishes to your wife in this section.
There are rare occasions throughout the year where I regret it. This anniversary was certainly the one! I know no excuse could make up for ignorance of the special occasion, but I hope that you understand the gravity of my love that has always been there for you sweetheart! I vow to make up for this and to never ever forget to wish you! Belated anniversary wishes my dear wife!
Dear! Let me begin with cute sorry to you! Being overwhelmed with so much stress, the occasion of the anniversary just slipped out of my mind. I have no words to explain why it happened sweetly. Please forgive me. You do know how much I love you and our relationship means. Belated anniversary wishes to you!
Sweetheart! Whatever excuse I may put out, I know it is not going to justify this belated happy anniversary wish to you! But do know that my heart is brimmed with your love and affection! You are a gem of a soulmate and I couldn't have asked anything better than you! I am gonna make up for this belated anniversary wish surely! Love you sweetheart darling!
Naughty Wishes to Wife on your Wedding Anniversary
Hey beautiful! Even after all these years, my heart still pauses at your sight! My blood rushes upon your touch! And my hands can't get enough of you every time! It has been a fine journey with a woman of your kind and I could not have asked anything more from the divine. Happy Anniversary! I am gonna rock you tonight!!!
The Almighty bestowed its perfection while making my stunning wife! Even after so many years of marriage, there is no shortage of love, lust towards each other. We resonate with each other completely and my heart pulsates vigorously upon her sensual touch. Many anniversary wishes to my gorgeous wife. May she remain beautiful from inside and outside forever!
Days feel shorter when you are around me! Time flees faster when our bodies are upon each other! Nothing is more precious than your heart and soul to me! And you have diligently given that to me over the years! Happy anniversary my dear wife! I wish to be in awe of you for the rest of our lives!
Anniversary Wishes for Wife to be written on the greeting Card
My lovely wife! It would be an understatement if I say that you are every man's dream! You have the habit of surpassing my expectations every single time! I love you a lot and make a vow on this anniversary that I will reciprocate your desires and wishes with more fervent, gracious and love! Hope you like this beautiful gift! Love you to the moon and back!
Dear wife! Even after knowing you for so many years, it can be hard sometimes to decipher the best anniversary gift for you! Sending you this gorgeous anniversary gift and I wish that the excitement of it will get your heart pumping with fervor. Happy Anniversary!
Sweet anniversary cum pregnancy wishes to wife
No occasion could be more special than your anniversary and that too at a time when you both are expecting a baby. Isn't it so? Keeping in view of such a scenario, we have prepared the following messages!
The timing of this pregnancy couldn't have been better! Our child is going to be special, as I have the best woman in the world with me! And I am certainly not bad at all! Lol! Jokes Apart! I am so overjoyed with anticipation that I can't wait for our baby to arrive! May this anniversary prove to be good fortune for us, for the baby and for our future! Lots of anniversaries my loving sweetheart!
There are no insurmountable circumstances when you are by my side! And after going through all the hardships, I am so ecstatic with the news of the pregnancy, that too on our anniversary! A great omen from the divine! My love cum gratitude anniversary wishes to the best soon to be a mom. Hopefully, God will make everything happen smoothly.
Wishes to write on the anniversary gift to wife
There are wives in this world and then there is you! The most complete package a man could ever ask for! You not only define beauty and aesthetics but magnanimity, benevolence, tender heart and what not! May our upcoming years unfold a series of jubilation, exhilaration, and gratification. My sweetest anniversary wishes to my lovely wife! God bless you!
It is no surprise that I feel more alive with you than even with my best buddies! Our bond is eternal and built on the pillars of trust, loyalty and respect which you have upholded with diligence and hard work every day of our marital life. May our escapade continue forever! Love and blessings to you on this anniversary!
Anniversary Messages from an introverted husband to his wife
As an introverted sweetheart husband that I am, I really believe in expressing my intent through action rather than words! But on this special occasion of an anniversary, I would say that you are the center of my inner world. Our hearts beat together and our souls are intertwined forever. You deserve all the love in this world my dear and I love you very much! Let's make this anniversary special for each other!
Dear wife! Unlike some of the extroverted husbands, I find joy in showering love onto you through my actions. My desire and yearning for you are no less than any other deserving husband in this world! You are the personification of a beautiful, understanding wife who knows how to get the best out of her husband. On this anniversary, I commend you for the unbelievable effort that you have invested in our relationship. May God bless us! 
What to keep in mind for preparing anniversary wishes for your wife?
We at TyohaarUtsav believe that all messages should have some references to the things which are going on in our lives. Generic messages don't do anything, according to us!


Women are emotional beings and the perfect words get them going! Physical and emotional attributes of your wife are an easy way to make the message special. While we all have bad habits, there is certainly good in every person!  Take that into account too while jotting the message for your wife such as caring, tender-heart and altruistic qualities!
The qualities that you jot down should also resonate with your wife's personality. Jotting down a simple, sober loving wife is unlikely to incite feelings in your wife if she is extroverted, adventurous and mischievous! The same goes for the vice-versa.
Final thoughts!
We hope that you have enjoyed the various wishes, messages for your wife that we have prepared in this post. Feel free to leave your feedback in the comment section. Since this is a special post, we will keep on adding more heartfelt messages from time to time. Until next time, goodbye!