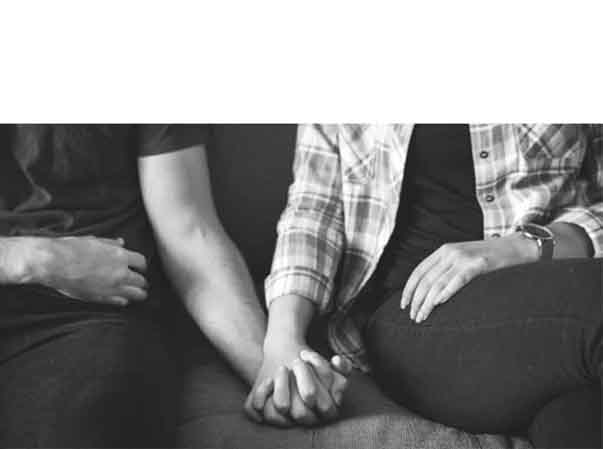 Image Source: – Love photo created by rawpixel.com – www.freepik.com
Seeing the no. of divorce cases in the world after initial years of marriage, we feel that having spent 10 years of your life with your husband is a sign of maturity, commitment, and adaptability, something which is always needed in marriage from both parties.
Having spent so much on your marriage for the first 10 years deserves a special message for both husband and wife. This post contains all the messages for the husband which you can send on the 10th anniversary.
We have prepared 10 year wedding anniversary wishes for your husband for different scenarios such as for Social media, funny messages, when he is far away, naughty crazy messages. So without wasting any more time, let us get onto the messages.
Sentimental 10 year wedding anniversary wishes for Husband
Dear Husband, I must admit that after a rocking initial years, we gelled with each other. But the years after that turned out to be a roller-coaster ride. I feel so blissful for your wife. There is everything that you have done for me! Happy decade anniversary wishes my love! You are my everything!
There is nothing like having a husband who is not only a friend but a confidant and mentor. And I am loving every moment of it. May the journey continues for eternity!
A great husband is the one which brings out the great things in an already great wife. Thanks for your valuable contribution in bearing my tantrums in the last ten years. You have been more than phenomenal. May your ability increases even more from now on. Hehe! Jokes apart. Happy 10th anniversary to you my dear husband.
It was only the magic wand of the Almighty that brought two unique souls together from different parts of the world. I fell in love with you at not only at the first sight but at every sight. The world would be so much nicer, cooperative, and thriving if there would be more husbands like you. Happy 10 years anniversary with you dear.
They say that love is always in the air. I might as well as add that it is also in our farts too of which we have really become accoustomed.
They say that where there is a will, there is always a way. Now I know why my husband feels compelled to gift me on every occasion!!!! Wink.
When the Almighty wants to create a perfect Husband, he sees you as the perfect template for it! Dear hubby, in all these ten years, you have seen the highs and lows of me. Seeing your hard work, commitment, and loyalty, I can only say that I don't deserve a perfect husband like you! I am grateful to the Almighty for this 10 year anniversary. May our souls stay together for eternity!
In all these 10 years, there was not one day where I felt regret for marrying you. You have made me smile during my darkest phases of life. And I am glad to have reciprocate the favor too. I thank the Almighty for keeping us strong all these years. God bless us!
Contemplating celebration messages to husband for the coming 10th year wedding anniversary
Dear Husband! It gives me so much joy to think about our upcoming 10th anniversary within just a few weeks. Time really flies by!. The day is so close to my heart. I am sure you will make it special for both of us.
I feel a surge of adrenaline, gratefulness and joy for our upcoming 10th marriage anniversary. I have always dreamt of celebrating this special day with utmost fervor. And now the dream is coming true in just a few days. Can't wait to hold my excitement!!!
My heart can't wait for the clock to turn 12 at midnight which will mark the 10 year anniversary of our marriage. This 10 year anniversary occasion is definitely going to make me feel like a new bride. We have gone through so much in these 10 years of my life. The celebration is going to be amazing my dear!!!
Social media congratulatory wishes to your husband for 10 years of marriage
You have been the sun of my inner being for the last 10 years. You have been my pillar to establish my foundation. When the going gets tough, the tough (you) got going!! Can't be more proud of you dear! Happy 10th anniversary darling!
Everyday with you has been blissful. All our nights have been eventful!!! Despite ten years have gone, your sight still makes me blush! And I thank you for handling me well enough! Lots of love on our 10th anniversary dear!
The sunshine of the Almighty has blessed us for 10 years! May it continue to shower its blessings and love to us for the rest of our life! Happy tenth anniversary my soulmate! My heart belongs to you!
When there seemed no end to my misery, God sent you to me radiate immense love. You healed me more than any medicine. Your love broke the shackles of my insecurities. Whatever I am today, it is because of you my love! Lots of love to you on this 10 year wedding anniversary.
Funny Sarcastic message wishes to your husband for the tenth year marriage
Time with you really flies by when you are in a jovial mood! It also slows down like hell when you get agitated! Despite spending 10 years, I still find unique personalities of you from time to time. Don't know what else I have to witness in your closet in the future? Happy 10th anniversary!
In these ten years, the space on our bed has reduced. Not that the bed has shrunk but your tummy has grown in size. It's still cute though. Happy decade anniversary my love!
You are like the infinite rainbow with infinite shades of personality, wit, and humor. I am more than ecstatic to share my heart and soul with you dear, except for the washroom. That you please arrange it for your own. Happy tenth anniversary by the way.
It surprises me that we have been able to complete 10 years of marital bliss despite our personalities which are so far apart. I can only thank my patience for bearing a husband like you for so many years! Kidding! You have been good most of the time, and I too have not been so easy on you at times! Lets wish this camaraderie of our relationship continues forever!
How to give belated messages, SMS, wishes to your husband for the 10th marriage anniversary?
Despite our best efforts, sometimes we find the important things slip out of our minds. Call it stress or lazyness, but making up with a belated 10th marriage anniversary can be quite challenging. And this is why we have some of the messages for you if you find yourself in such a particular scenario!
Dear Husband! Despite my repetitive efforts of remembering this occasion, I cannot fathom how it slipped out of my mind! I apologize profusely for it! But now I have got an opportunity to now really make up for this mistake! And needless to say, I have been itching for a while to surprise you in a big way! Happy belated 10th year anniversary wishes to you sweetheart! Know that I owe you a lot!
My dear, there can be no excuse for the belated wish and that too of our tenth anniversary. I remembered this day, everyday for the last 1 year and yet because of too much stress and work , I forgot it! I know I have to make it up in a big way and am up for it. I also know that you will not show your disappointment with my late message but I know it's my fault. You have been the finest husband for the last decade and I feel lucky to be your wife. Let the night come, I will make it up for our 10 year anniversary belated wish.
Naughty Crazy messages to your husband for anniversary if he is far away (or Long Distance)
Dear Hubby! There are rare occasions of our life where I just want to hug you out for eternity. Today is a special occasion but my heart aches as you are not here! I am yearning for your touch my dear! Come back soon and make up for your absence on this special occasion. Happy 10 year wedding anniversary!
It astonishes me that our intense lust and passion for each other has only gone up in all these 10 years. Blame it on your looks, your demeanor and your charm which always wet my panties! Come back home and I am going to shower all love to you so ferociously. Happy 10th anniversary wishes darling!
10 year Christian wedding anniversary wishes for your Husband
There is no doubt about the existence of Jesus. I prayed to him to give me a handsome, loving man with whom I can spend the rest of my life! And needless to say, but you surpassed my expectations! I love you darling!
We have been through thick and thin. We have seen the ebbs and the flows. But the power of Christ has always glued our relation with so much love, effervescent and respect for each other! I will forever be grateful to Jesus for sending you to my life!
There is no other heart in the world that resonates deeply with mine than yours. There is so much tranquility in your presence that it reverberates the positivity in my mind. Our decade journey has been through ups and down, but here we are together waiting for the rest of our lives to unravel with joy and positivity! Congratulations sweetheart for completing 10 year of marital bliss.
Giving Emotional and gratitude wishes to the Army husband on the 10th anniversary?
My dear Strong hubby! In our 10 years of marriage, you have given me and this nation everything. You deserve the pride, the love and affection of the people and I admire your tenacity to move through the difficult phases of life with optimism and courage. May this 10 year anniversary agglutinates our relationship for eternity! All my love to you darling!
When it comes to gallant acts and enthusiasm for life, I have never met a person like you in my life! Even after 10 years of marriage, my admiration for you has only notched up. You are one hell of a valiant man and I can't help but admire you. Thanks for your contribution to me, to the nation and to the family. Happy 10th anniversary!
Propose beautiful 10 year anniversary Card message to your Husband
The Almighty took great measures before defining your physical as well emotional attributes. You are the god's gift for any woman on this planet. May he keeps you safe, healthy with immense vitality. I feel super lucky to have you by my side! Happy 10 year anniversary my sweetheart! Can't wait to climb on top of you!
Despite such a long 10 year marital journey, your actions and behaviors have always been reminiscent of our dating period where you always used to be ardent and zealous about our future. And I must admit that the attentiveness and sincerity has only increased with the passage of time. God give a husband like you to every woman! Love you dear! Enjoy our 10 year wedding anniversary!!!
Paragraph, Romantic letters to your hubby for the 10th year of marriage
Dear Husband!
Never in my wildest dreams, I expected to have a husband like you! Never I imagined writing so much praise for my husband on the 10 year anniversary! I cannot tell the amount of joy, pleasure and support that I have got from you in all these ten years of marriage.
Needless to say, but these last ten years had given me the most beautiful moments of life. You surpassed every bit of my expectation with ease and I hope that I have matched some of your expectations till now! I know we are mortal beings, but I pray to God to be with you in our next lifetime also.
Your gorgeous wife
(Name of the Wife)
Dear Husband!
There has never been anyone in my life other than you, who has made vulnerable yet safe at the same time. You have made me conquer my deepest fears of life and I admire your audacity in initiating the new things in life! Life with you has been more than a dream and I am so glad to be living it. You are the man of dreams and I cannot thank my stars enough to have you by my side. I wish you my love and blessings on our 10 year wedding anniversary. May the Almighty keep us together in the next lifetime too!
Your beautiful wife cum best friend
(Name of the wife)
What to keep in mind while preparing such messages, letters, SMSs for your husband on this occasion?
When it comes to preparing such messages, you can take into references the unforgettable moments in your 10 years of marriage until now! The key thing is to compliment your hubby for his mammoth efforts for you in all these ten years! Feelings of gratitude give a nice touch to the message. Lastly, you can include a happy envisage of the upcoming years of life unraveling loads of joy.
Closing Thoughts!
We hope that you have enjoyed various 10 year wedding anniversary wishes to your husband which we created for various scenarios. As we wrote in the introductory paragraph, 10 years of time is a significant milestone and reflects your devotion, loyalty, and admiration for each other. We will keep on adding more messages for this post from time to time. Feel free to let your feedback be known to us! Until next time, goodbye and take care!